I noticed the Zorin Windows App Support is based on Wine 5.0.3 released on Nov 10, 2020. Current stable release of Wine is now at version 6.0.1 released on June 7, 2021. Development version is up to version 6.18 released on Sep 24, 2021. Quite a few Windows software, although understandably not guaranteed, are uninstallable or won't run.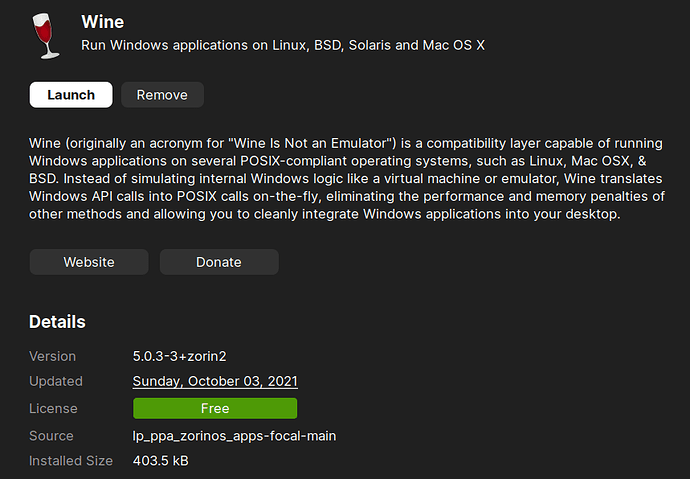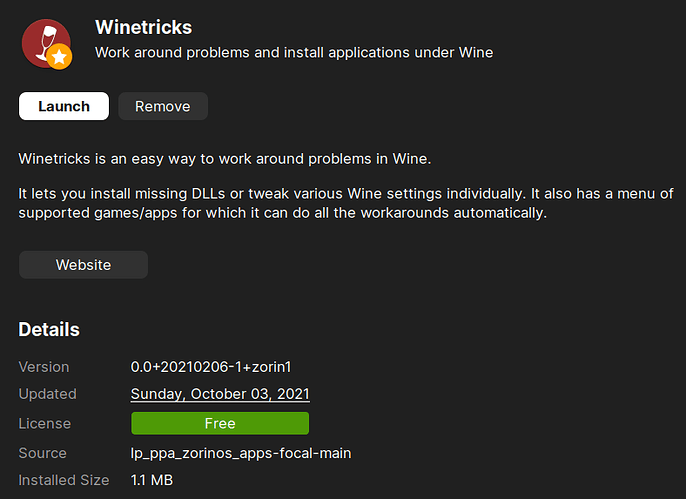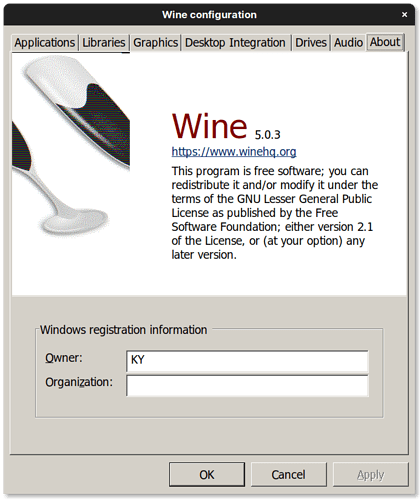 I wonder whether Zorin will officially upgrade the provided version to at least the newest stable release on June 7, 2021. Although, I manually installed the newest stable version, I'm not sure having multiple version is wise or stable, and uninstalled it.
Since, the purpose of Zorin OS is for ease-of-use and attempt to provide seamless transition for ex-Windows users (and ex-Mac), an official uppgrade by Zorin should be welcomed. Hopefully Zorin will upgrade the vesion along with when Zorin OS 16 Lite versions are released. I understand the brothers have a heavly load keeping the distribution great for us.