Pink, purple, peppermint green, Yes!

This reminds me of Japanese brush painting - it is so Zen!
I love the art of Japanese minimalism, I once rented an apartment in that style, and it was a great living environment.
The wallpaper is available here
If anyone knows of any websites with high-res photos that would be great, to cut and create wallpapers from.
I'll tell you this funny story.
American man decided to stay in a traditional Japanese inn. The manager welcomed him and said, "this is a typical Japanese style room". The American man replied, "but where is the furniture?"
Thanks! I bookmarked it.
Now I want to have a wide screen monotor.
I have been waiting to post a screenshot here for a long time, here is my Zorin desktop as it is today, with a message I added in GIMP.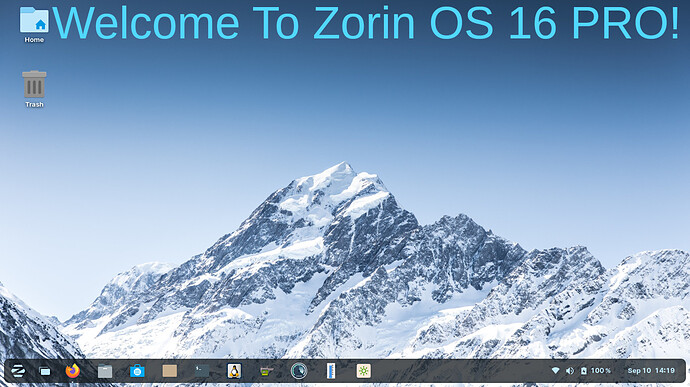 That is almost default setup

Which awfully looks like mine

Mine looks like this, yeah very basic but still new to linux. The linux tutorials folder i place all the tutorials for installation i have done, manually install nvidia, removing dualboot option and my soundcard fix. So if i have to reinstall zorin i don't need to look on the net anymore, just grap the txt files and add them in the terminal

Hey Michel!
I think that is a very smart thing to do, just make sure those files are saved on an external drive, so that way if the internal drive takes a dump, you still got the files.
Also, I love the wallpaper background, it feels very tropical and quite warm. But if Gilligan shows up, I am going to say oh no, you get right back in the water along with your motley crew, yeah, we know all about you Gilligan lol.

That exactly what I do!
In my case, I keep those files in a dedicated USB key (along with some drivers/driver installers) to avoid an accidental deletion.
I also wrote some tutorial in Zorin forum and during my previous installation of Zorin 16 Pro, I benefited from my own tutorial

I also save lists of common commands for myself and for forum users in my directory Documents for fast and easy reference.
I understand exist some webside with more themes for Zorin?

Something tells me that you prefer an Ubuntu layout there Storm. I like your rounded icons! And I also like your wallpaper. Something tells me she likes flowers, if I bring her some, will she provide me free power from those wind turbines?

Here's mine!
Themed after one of my favorites shows.
The theme is Zorin dark red, and red Oreo Cursor
I just wished i could change the Zorin logo on the menu. I'm open to sugestions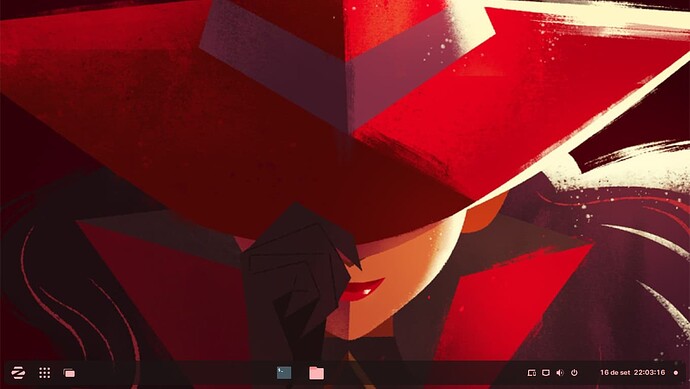 And for some reason, looking at your wallpaper, immediately, makes me think of...........................
Where in the world is, Carmon Santiago?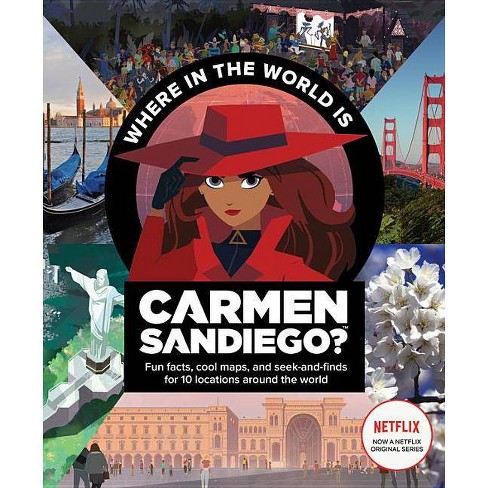 Now I know why, I have a good memory. Holy sheeet, I surprise myself sometimes.