When i start using Zorin Pro vs Core i can sayed Core is better on my old PC. No problem with newest kernel.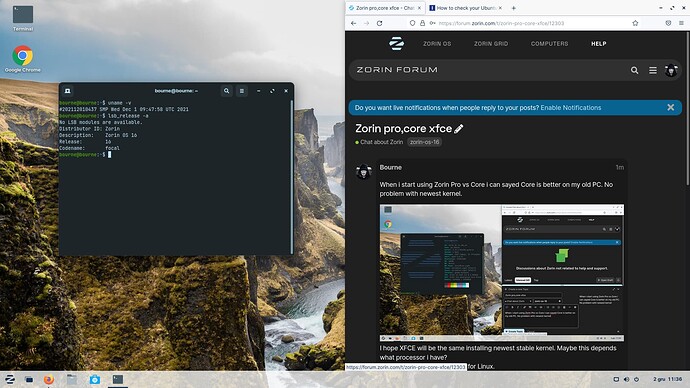 I hope XFCE will be the same installing newest stable kernel. Maybe this depends what processor i have?
Maybe for linux xeon is better for Linux.
inxi
CPU: Dual Core Intel Core i3-2120 (-MT MCP-)
speed/min/max: 1637/1600/3300 MHz Kernel: 5.15.6-051506-generic x86_64
Up: 13m Mem: 2094.7/15908.6 MiB (13.2%) Storage: 29.82 GiB (46.5% used)
Procs: 217 Shell: Bash inxi: 3.3.06
Please Gods can a speak.