Am I the only one having a problem opening AVIF Files ..... I know it is a fairly new format created by those friendly folks at M$ .... Cisco and several more .... I thought M$ would be happy with their WEPB format but I guess not .....
Anyway very few photo programs can open these files and even fewer in Linux .... like maybe a half dozen ..... or so .... I have read ....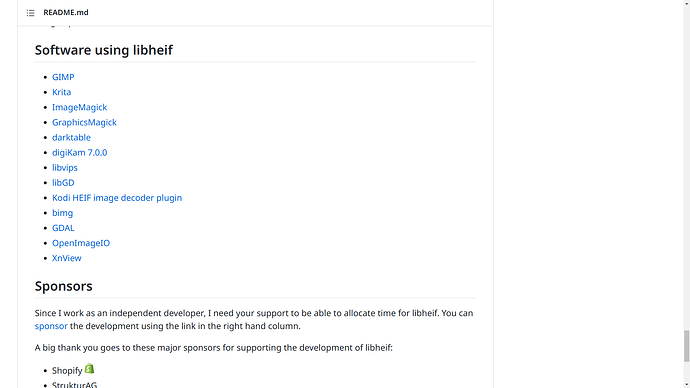 One of the few is XnView MP which I have and is my go to app .... I just downloaded the newest version today 1.4.3 and it states in "the things updated list" the following ,,,,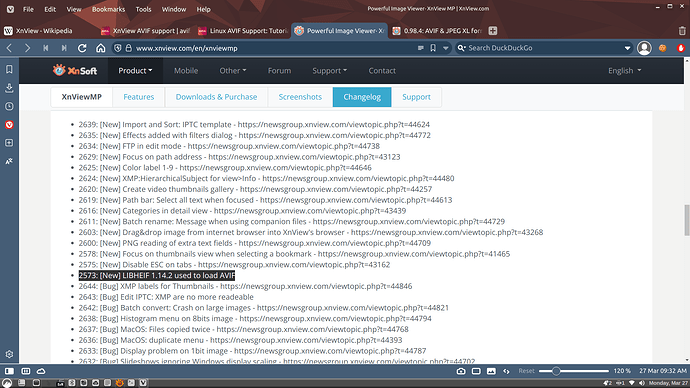 I did reach out to the help forum on XnView but haven't heard back yet .....
I also have heard that KDE can open these files but I don't plan on changing my DE just to open these 30 something photos .... and running KDE along with other DE's for me was a disaster .... KDE ran rough shod over both Cinnamon and XFCE when I had all 3 downloaded .... but that was just my experience .....
I have also tied the on-line websites that are supposed to open the AVIF files but most don't plus trying to open 30 something pictures can take forever .....
Any thoughts .... ?????????????