Hi everybody! I've just migrated my computer to Zorin Core 16 last week but I can't print anymore. My printer is a Canon Prixma MG2550S, which worked pretty much good with Zorin Core 15.3.
The generic driver MG2500 is automatically detected and installed (which, as far as I remember, was the same driver in Zorin 15.3).
I've tried to print a pdf file and get no response. Then, I've tried to print a odf file (from LibreOffice Writer) and got the following error: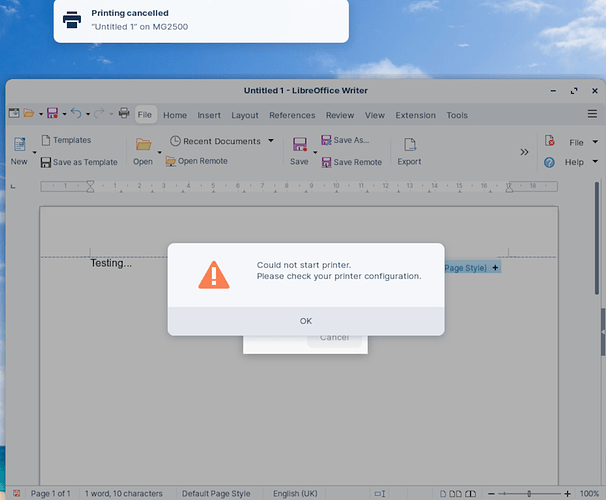 I tried to re-install the driver but the problem is still there. I have no clue what is going on.
Another issue that I have, is that I have no option to choose the color quality (for ex, 300x300 pixels or grayscale) anymore as I could do in Zorin 16. I could not find any of these options anymore (see the screenshot bellow, no such options):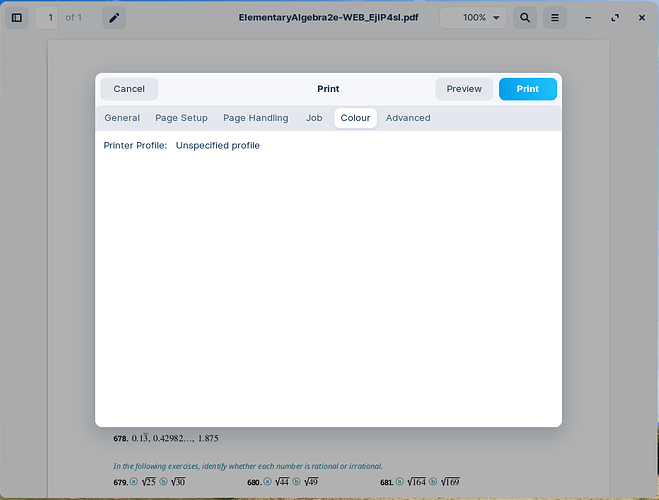 I'll appreciate if someone can help me with these issues. Many thanks in advance!