I really like this one, probably one of the best ones in my opinion. I think you should use the volcano as the start menu button?
Definitely like this one .... I love the round icons and the orange color looks like it will match my XnView MP icon and the Steam Game Metro Last Light .....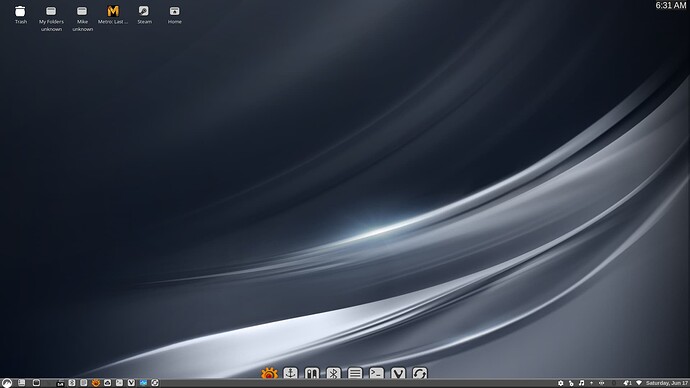 Let me guess, you drop playing that fishing game?
@Storm You must have read my post about your avatar. Good to see face again instead of a foot

Aye, though I did like the foot
Absolutely not ..... I play it every day sometimes for 4-5 hours but pause it for various things during game play ..... this is the most realistic online first-person multiplayer simulator game I have ever encountered ..... if you are or were a fisherman this is so real you can almost smell the fish frying if you care to cook some that is .....
I'm at level 62 now with only about 7-8 bodies of water left for me to try but each level gets harder so I have many more happy hours of fishing ahead of me .....

I agree I missed the ol' mug shot too reminds me of a Norsemen which people of Denmark are or were back in the day .... glad to see it return .....



Almost completed all the Applications icons...
Now available for Download:
Thank you, Somehow it's cute.
I hope you continue adding some missing apps like Tor Browser, FDM and some more
Make a list with the missing icons so I can make to next update. Note that Snap apps you have to manually set the icon(s).
Thank you for your tip
Tor Browser
Free Download Manager
Eddy
Ex Falso
Cloudflawre Warp
Geany
And Dash to Dock Applications icon, it's white
I need your help. I can't find this icon(name) anywhere. Will you check what the name of the icon is?
All the other requested icons are made and ready for the next update.