Merry Christmas everyone!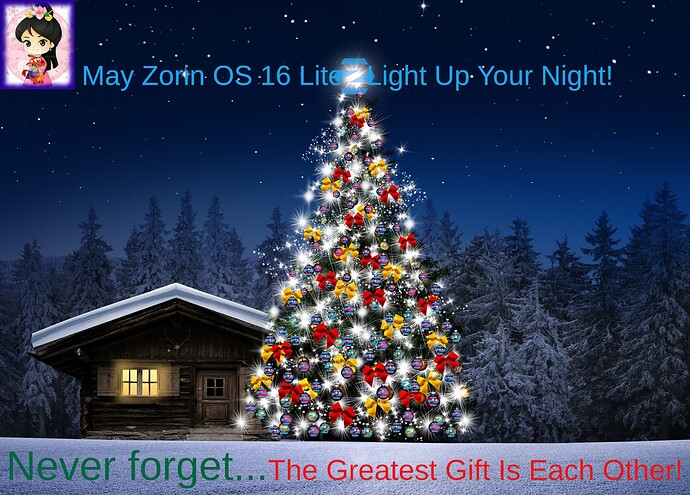 While this has most certainly been a tough year for many, we must never forget, the greatest gift that we can have, is each other. And together, is how we will get through the tough times, to bring forth better times in the future.
I put extra love into making that picture, take a close look at the tree.

---