Additional driver section on my Asus K53SV is not active.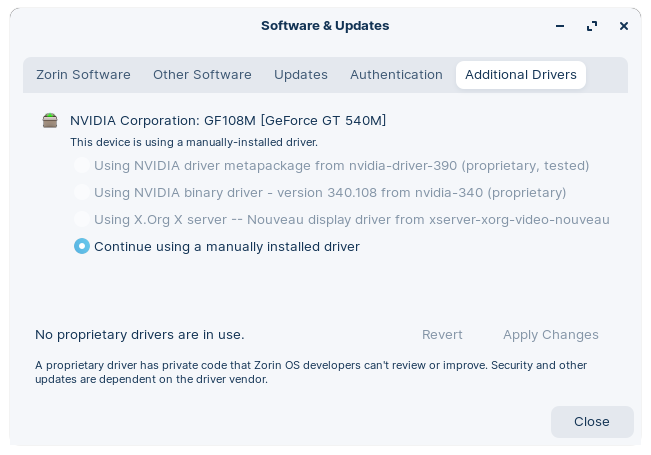 I've installed Zorin with Nvidia (modern drivers) option selected. I am not sure my 540m still counts as modern.
lshw -c display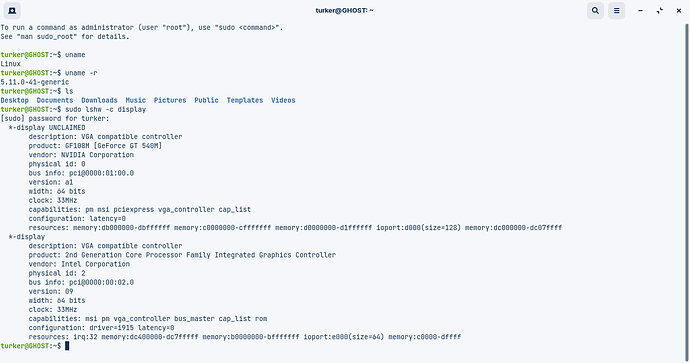 And NVidia X Server Settings is blank.
My BIOS doesn't have "Secure Boot" option. Can there be different name for old Asus laptops?
Do you have any other suggestion?