I like it also

everything is minimal as possible xD
I'm just starting my Zorin & Linux experience, and haven't settled on a look yet, but here's my desktop at the moment. Probably have changed it 20 times today trying to find something interesting. I like simple and clean, and a picture that takes me away somewhere nice.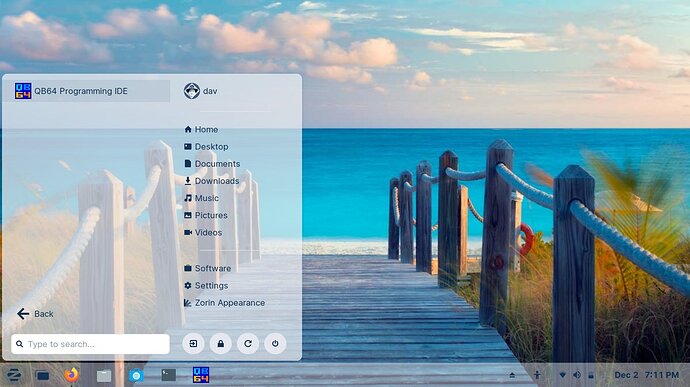 Dav - I prefer the Brisk Menu Launcher - to me it's a lot more compact and cleaner looking . . .
Thanks, @Joesplace, for the tip about Brisk menu. It does look like a tight & clean one alright.
Good movie that guy and cool desktop.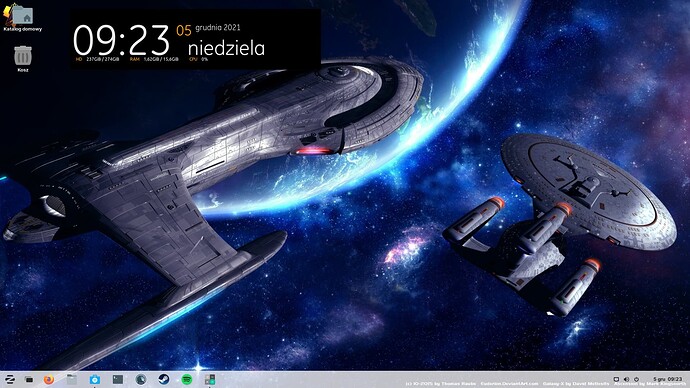 Installed conky manager but trying something installing with conky not working for gnome. Better don't touch this can broken my system.
I saw nice websides fan with cool wallpapers.
I like that background that you are using. Ship on the right, looks like the one that Captain Riker in the future was commanding, the new Enterprise. The ship on the left, looks very similar to the Discovery. Looks like they are in orbit of that beautiful planet though. Better keep their shields up though, I think those ships will be picking up elevated levels of background radiation, see the nebula just over there on the right.

---