which is widget ur using?
Naah...I installed GNOME in Xubuntu 21.10. I have all the DEs in Xubuntu right now except for Deepin and Budige.
Wowww....


How great. Your desktop is very very beautiful...
Can you please give me these all wallpapers. i foll in love with this wallpaper

......
Well Here are the Links for the three of them:
For MacOS-Like Screenshot:
Another user once asked for ZorinOS-16 Pro Wallpaper. So that's where this Link will take you to...
For Gnome-Like ScreenShot:
I Just viewed a YouTube Video and took that Wallpaper from it's description. Here's the YouTube Video Link.
And For Windows Like...Just Google for Fluent-Gtk-Theme.
Glad to hear that you Liked my Desktop Customizations...
Doesn't installing multiple Desktop Environments cause issues. I have heard that multiple desktop environments often leads to various problems?
I have 3 DE's installed on my 16 Pro ..... Gnome ..... XFCE and my daily driver Cinnamon ..... I had KDE Plasma but for some reason it didn't play nice with my other DE's ..... there are a bunch of people that have more DE.s than I do ....
Don't these desktop environments cause problems with each other?
Mostly Icons and themeing issues but other than that..no other problems. My work computer is safe though. I don't experiment with my work computer.
Some advise against installing other D.E.'s on a desktop that did not originally come with that D.E.
However, I have been doing so, across many D.E.'s on Zorin OS and I have never once had any trouble. It must be admitted that I do ensure I know what I am doing... And really, I think that makes it Good Advice: Learn and Perform it well and you will be fine.
Just convert my consciousness to AI, then install me, so that way, when someone asks me to start an APP for them, I can then say. "Sorry, but I just can't do that Dave"

---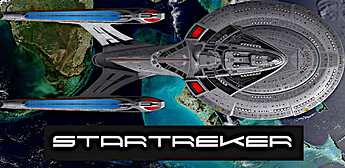 Welcome @satya
Your Desktop indeed looks cool, anyone will confuse it with ChromeOS

. I think that's GNOME if I am not wrong
Looks nice. The taskbar icon placement also goes with it

And how did you make the taskbar icons black and white?
it is an icon pack uhhh i do not quite remember which one it is but i can check if u want
You can check it for me

. So that I can use it whenever I use my laptop
Oh wait. It is of @Storm, he made these icon pack