What's your favorite or most used application(s) in the Linux world?
My top 3 looks like this:
Inkscape
Gimp
Steam
PlayOnLinux
Libre Calc
Text editor
VLC
Firefox
(1) Chrome
(2) Firefox
(3) Steam
(4) Gimp
(5) Kdenlive
(6) Synaptic Package Manager
(7) Software Store
(8) Nautilus
(9) Terminal
(10) Screenshot
(11) Stacer
(12) Psensor
(13) Tweaks
(14) VLC
(15) Nomacs
---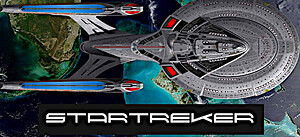 In no particular order:
Firefox
Brave Browser
VSCodium
Insomnia
Syncthing
Firefox
GEdit
Spotify
Microsoft Teams
Evolution
Joplin (note app with markdown support and NextCloud sync)
LibreOffice (mainly Calc, sometimes Writer)
Nautilus (file browser)
Remmina (RDP, VNC, SSH client)
Tilix (multi-window terminal app)
Telegram
System Monitor
Disks
Disk Usage Analyzer
Virtual Machine Manager
ping, htop, nmap, Midnight Commander, iotop, grep
Visual Studio Code
Steam
ms edge
vlc
vscode
kdenlive
obs
Vivaldi
XnView Multi Platform
WPS 2019
FreeTube
NordVpn
by intention I haven't ventured to far and wide but here are my favorites thus far:
Slimjet Browser (I used to like Dissenter until it was no longer supported)
Libre Calc
Mega
Audacity
xPad
GNote
Screenshot
Gab
Password Safe
Brasero
Mahjong (yeah, I am not much of a gamer)
Pretty basic, but-
Opera
Libre Writer
Sayonara
KSnip
Krita
Font Manager
joplin - awesome for note taking, i use it to journal
firefox
tutanota - my email client
nordpass - for passwords
caffeine - to keep my screen awake at work, lol
flameshot - a really awesome screenshot tool
timeshift - saved me so many times!
spotify - gotta get some tunes in
freetube - my youtube alternative
stacer - to clean up every once in awhile
Apps:
Firefox, Ungoogled Chromium and Brave - web browsers
VLC media player
Skype and Zoom - video call clients
PlayonLinux
MS Office 2010
GIMP, Inkscape and GNU Paint - to edit pictures
Spotify
Audacity
PulseEffects
Stellarium
OpenShot Video Editor
Games:
Sudoku
Mahjong
Mines
Quadrapassel / Tetris
Libre TrainSim (I am quite a fan of trains)
Some of my basic apps:
Firefox
Telegram
Document viewer
Terminal
Stacer
Not a lot. But these are what I mostly use.
Firefox
VS Code
Telegram
Conky Manager
Terminal
Synaptic
The apps that I use the most (in order of usage time) are:
Vivaldi
Ferdi
Microsoft Teams (Preview)
Aseprite
Bluej
Telegram
WPS Office
TeamViewer
Google Chrome
VLC Media Player
Apart from these, I also use Nautilus and Thunar, Terminal, Gnome Tweaks, but I did not include them because every one uses them and they are not my "favourite" as the title of the topic says.
Brave Browser
Mozilla Thunderbird
Signal App
Notes (Gnome)
Internet Radio App
Libre Calc
VLC Player
Firefox
Mailspring
Files
Terminal
Pithos
Text editor
Freetube
Catfish
Free Office
Synaptic
I have been using Audacious for my music playlists pretty much exclusively for a long time.
However, I notice that as of recent, support for Audacious has been getting slower and slower. I still love the app, but figured it was time to look for something with more support.
My needs in a Music Player are very simple and plain. I do not like invasive behaviors - Such as offering me endless suggestions on streaming, podcasts, etc. This discounted many, like Rhymthbox, from consideration.
I narrowed it down to Exaile and Ex Falso - both of which are nearly even keel for me. Both manage multiple playlists, are easy to use, simple in design and less invasive.
In the end, I kept both, but put Exaile on the panel launcher and use it most of the time. Exaile surprised me, as I had assumed, given its age, that this was an abandoned or slow project. Not at all, it is very up to speed.
I am also giving yet another try to Vivaldi Browser... It now comes with a tour. I have High Hopes that the vivaldi.bin memory hogging that actually damaged Zorin OS on three separate machines is a thing of the past...
Vivaldi will have great difficulty earning any trust back from me... But part of its appeal is greater ease in de-googling the chrome with more thoroughness and the best customization of any browser.
As you already know I've been using Vivaldi on Zorin since the very beginning and have zero problems with it except one time when my passwords disappeared from my saved location and I had to install them again .... the download feature works flawless and dumps everything into my downloads folder as it should ....
I chose the middle of the three installs as the first one is minimum and the last way to many bells and whistles for me .... used it on Windows 10 for several years after Opera was sold .... some of Opera developers started up Vivaldi ....
Going to take a look at Exaile and Ex Falso and see what's up .... I usually play Smooth Jazz or Blues music but not so often on my laptop .... maybe I should try it .... they claim "Music Soothes the Savage Beast" .... so we'll see .....

By the way where did yiu get those music apps ???? I know you don't like the software store .... Synaptic ????