Hello everyone and happy holidays!
For some reason bluetooth doesn't work on the latest ZorinOS 16, I can't even enable it since it shows: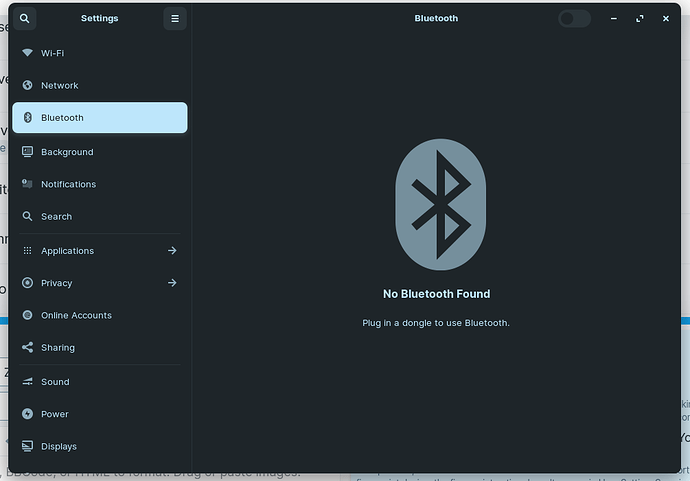 I tried downloading Blueman and other stuff mentioned here but after starting Blueman it just flashes Bluetooth icon in the taskbar and that's it - it doesn't even open any GUI or anything.
Note that checking if bluetooth service is running returns me that it's active and running. I've recently switched from Windows and I don't know what am I missing.
My Bluetooth/WiFi adapter is Qualcomm QCA6174