Since this is an ongoing series, I will be posting all these video's, as they release, in this thread, to keep things organized. I've been waiting for this series for quite awhile, and LTT finally released their first part video on it. This is a very exciting series, and I highly recommend that you watch it.
Linux HATES Me – Daily Driver CHALLENGE Pt.1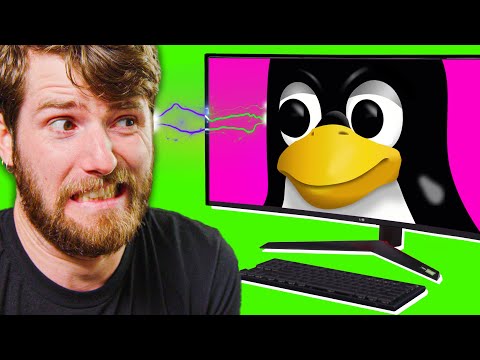 Observations from this weeks episode...
LINUS:
I am really surprised that happened to Linus when he tried to install Steam on POP OS. I have installed POP OS on two machines, one from 2012, and another from 2021, Steam on both of them, and that has never happened on either of my machines!
Having said that however, for the meantime, it looks like Manjaro is working out for him, other then his sound issue, which is quite common in Linux, probably needs to install his drivers. I also agree with Linus about what he says, in regards to Linux jargon. Even I can admit not all beginner users understand this stuff.
LUKE:
Luke chose to go with Linux Mint, and he appears to have had a much better experience out of the box with it. Also, Luke appears to have greater Linux knowledge from the very start, with his previous experience with it. So that no doubt has helped him in this challenge.
Unlike Linus who had quite the shaky start, Luke appears to be having a better time. We will know more as time progresses with new video updates, which I of course will post here. I am really loving this series so far, we get to see two primary Windows users, dabble in Linux.
---