Hello!
I am having some problems making my docking station work well with Zorin OS 16 Pro.
The Dock is Dell D6000 and my laptop is Acer 5750G
If I leave the docking station plugged in and then start the computer, I only see a dark screen, and nothing else. No keys combination work, even though I unplug the docking station
If I start the laptop and then plug in the docking station then it works somehow:
if I press Win + P, then the image goes live on one external monitor and everything else is dead. I need to force the shut down by pressing the power button
if I go to Display settings, I see one monitor, I slightly adjust the position of it and press Apply. Then I press Win + P, it detects all my monitors and the docking station works.
But the problem is when I shutdown, because it gets stuck at killing xorg server and it does not shutdown ever.
Now, I have tried with both Nvidia video card drivers and zorin's drivers
The docking has the latest firmware installed.
What can I do?
I mention that on Windows 11 the docking station works without problems and I thought since Zorin OS is based on Ubuntu 20.04 it should work without problems
P.S. Proof the docking works with ubuntu: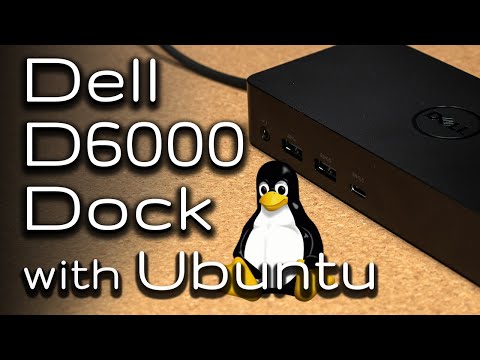 Zorin OS 16 Pro
Dual boot (MBR) with Windows 11
Inxi details:
Summary

System: Kernel: 5.11.0-40-generic x86_64 bits: 64 compiler: N/A
parameters: BOOT_IMAGE=/boot/vmlinuz-5.11.0-40-generic root=UUID=30c05268-443f-4df0-869d-4f135856e1eb ro quiet
splash vt.handoff=7
Desktop: Gnome 3.38.4 wm: gnome-shell dm: GDM3 3.38.2.1 Distro: Zorin OS 16 base: Ubuntu 20.04 LTS Focal
Machine: Type: Laptop System: Acer product: Aspire 5750G v: V1.21 serial: Chassis: type: 10 v: 1.21
serial:
Mobo: Acer model: JE50_HR serial: BIOS: Acer v: 1.21 date: 08/09/2012
Battery: ID-1: BAT0 charge: 14.3 Wh condition: 14.3/47.5 Wh (30%) volts: 11.8/10.8 model: PANASONIC Li_Ion_4000mA
type: Li-ion serial: status: Full
CPU: Topology: Quad Core model: Intel Core i7-2670QM bits: 64 type: MT MCP arch: Sandy Bridge family: 6
model-id: 2A (42) stepping: 7 microcode: 2F L2 cache: 6144 KiB
flags: avx lm nx pae sse sse2 sse3 sse4_1 sse4_2 ssse3 vmx bogomips: 35121
Speed: 818 MHz min/max: 800/3100 MHz Core speeds (MHz): 1: 818 2: 798 3: 833 4: 798 5: 834 6: 854 7: 798 8: 798
Vulnerabilities: Type: itlb_multihit status: KVM: VMX disabled
Type: l1tf mitigation: PTE Inversion; VMX: conditional cache flushes, SMT vulnerable
Type: mds mitigation: Clear CPU buffers; SMT vulnerable
Type: meltdown mitigation: PTI
Type: spec_store_bypass mitigation: Speculative Store Bypass disabled via prctl and seccomp
Type: spectre_v1 mitigation: usercopy/swapgs barriers and __user pointer sanitization
Type: spectre_v2 mitigation: Full generic retpoline, IBPB: conditional, IBRS_FW, STIBP: conditional, RSB filling
Type: srbds status: Not affected
Type: tsx_async_abort status: Not affected
Graphics: Device-1: Intel 2nd Generation Core Processor Family Integrated Graphics vendor: Acer Incorporated ALI driver: i915
v: kernel bus ID: 00:02.0 chip ID: 8086:0116
Device-2: NVIDIA GF108M [GeForce GT 540M] vendor: Acer Incorporated ALI driver: nvidia v: 390.144 bus ID: 01:00.0
chip ID: 10de:0df4
Display: x11 server: X.Org 1.20.11 driver: modesetting,nouveau,nvidia unloaded: fbdev,vesa compositor: gnome-shell
resolution: 1920x1080~60Hz, 1920x1080~60Hz, 1366x768~60Hz
OpenGL: renderer: GeForce GT 540M/PCIe/SSE2 v: 4.6.0 NVIDIA 390.144 direct render: Yes
Audio: Device-1: Intel 6 Series/C200 Series Family High Definition Audio vendor: Acer Incorporated ALI
driver: snd_hda_intel v: kernel bus ID: 00:1b.0 chip ID: 8086:1c20
Device-2: NVIDIA GF108 High Definition Audio vendor: Acer Incorporated ALI driver: snd_hda_intel v: kernel
bus ID: 01:00.1 chip ID: 10de:0bea
Device-3: DisplayLink type: USB driver: cdc_ncm,snd-usb-audio,usbfs bus ID: 2-1.4.1:9 chip ID: 17e9:6006
serial:
Sound Server: ALSA v: k5.11.0-40-generic
Network: Device-1: Broadcom and subsidiaries NetLink BCM57785 Gigabit Ethernet PCIe vendor: Acer Incorporated ALI
driver: tg3 v: kernel port: 2000 bus ID: 02:00.0 chip ID: 14e4:16b5
IF: enp2s0f0 state: down mac:
Device-2: Qualcomm Atheros AR9287 Wireless Network Adapter vendor: Foxconn T77H167.00 driver: ath9k v: kernel
port: 2000 bus ID: 03:00.0 chip ID: 168c:002e
IF: wlp3s0 state: up mac:
IF-ID-1: enx9cebe853627a state: down mac:
Drives: Local Storage: total: 447.13 GiB used: 22.43 GiB (5.0%)
SMART Message: Required tool smartctl not installed. Check --recommends
ID-1: /dev/sda vendor: Kingston model: SA400S37480G size: 447.13 GiB block size: physical: 512 B logical: 512 B
speed: 6.0 Gb/s serial: rev: B1E1 scheme: MBR
Partition: ID-1: / raw size: 41.99 GiB size: 41.08 GiB (97.83%) used: 22.43 GiB (54.6%) fs: ext4 dev: /dev/sda4
Sensors: System Temperatures: cpu: 69.0 C mobo: N/A gpu: nvidia temp: 69 C
Fan Speeds (RPM): N/A
Info: Processes: 272 Uptime: 7m Memory: 7.62 GiB used: 1.89 GiB (24.8%) Init: systemd v: 245 runlevel: 5 Compilers:
gcc: 9.3.0 alt: 9 Shell: bash v: 5.0.17 running in: gnome-terminal inxi: 3.0.38