Nice background photo, I wouldn't want to fly in those clouds though, fly a little too low, right into the ridge you go lol. I see your doing the left side dock thing, how you like it? And I see your doing time and date on the desktop, cool.
Zaba, right click the taskbar, toggle the AUTO off for Opacity, put it on user control. Then adjust Opacity down to 30%.
Doesn't that just manually adjust the opacity of the "light" taskbar in the "light" theme?
I am looking for:-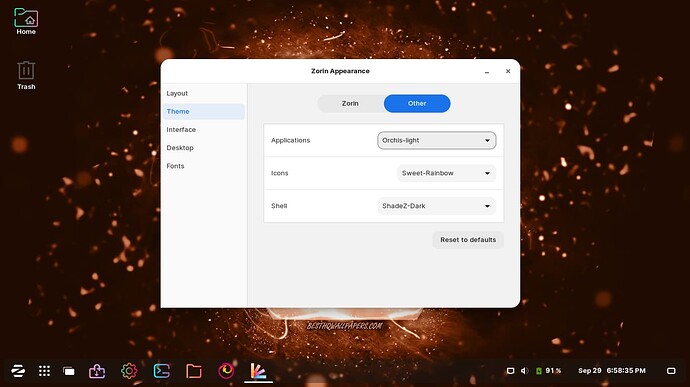 @zabadabadoo
Is this what you are looking for?
Yes. But I see it is not a out-of-the-box Zorin theme, which explains how you did it.
Thanks.
Very nice, how to get this style/theme?
Awesome! How did you get the blue effect on the windows?
Are you guys prepared for this? Presenting my new Zorin OS 16 theme package, for I have re-branded this machine Star Labs.

I also want to join beta please tell how to?
Beta is really just the pre-release of the OS, not an actual Beta update. I think there is a nightly repo of Zorin not too sure
Beta was the testing version of Zorin OS 16. Zorin OS 16 is now Released. There are no nightly builds among the users - everything on the Zorin Repository is what is currently most up to date.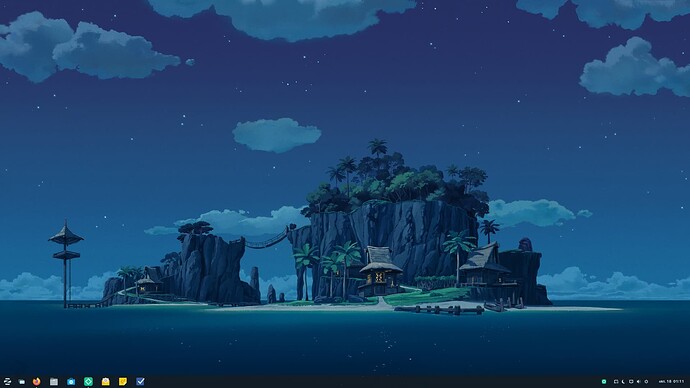 Nothing special, but I find it astoundingly pleasing all the same. Such a nice distro this day and I become more and more attached to this distro for every day.
I just wish the pro version had more of those dynamic wallpapers. That would have been hella nice. Particurarly when it's such a pain to set up.
Since I found myself staring at it for awhile, I am going to have to give it a like, I really appreciate the details in that, feels like a real place, even though its not real.
Also, its my opinion that Zorin OS 9 had the best LIVE wallpaper, an animated starfield. I did not much care for the LIVE wallpaper that came with OS 12. I never ran OS 15 so don't know what it came with.