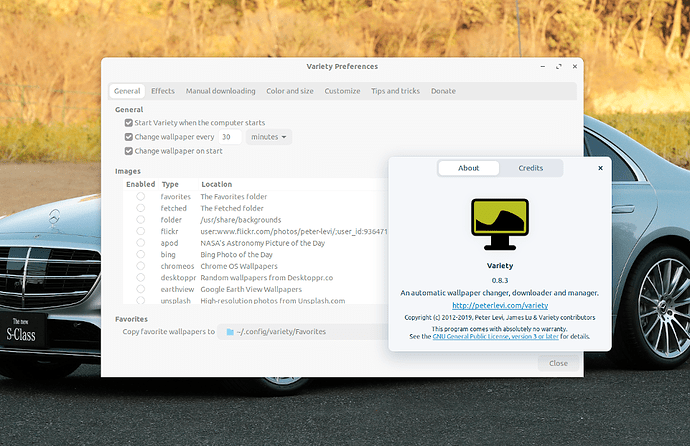 Install An automatic wallpaper changer, downloader and manager.
Variety changes the wallpaper on a regular interval using user-specified or automatically downloaded images. Install from the Software Manager.


Install Pop OS Shell - Pop Shell is a keyboard-driven layer for GNOME Shell which allows for quick and sensible navigation and management of windows. The core feature of Pop Shell is the addition of advanced tiling window management — a feature that has been highly-sought within our community. For many — ourselves included — i3wm has become the leading competitor to the GNOME desktop. Read the full How-To install it.


Install Timeshift. Timeshift for Linux is an application that provides functionality similar to the System Restore feature in Windows and the Time Machine tool in Mac OS. Timeshift protects your system by taking incremental snapshots of the file system at regular intervals. ... It is designed to protect only system files and settings. Available in Software Manager.





Install Preload: To Speed Up Your Linux Application Loading Time.
Preload is an adaptive readahead daemon. It monitors applications that users run, and by analyzing this data, predicts what applications users might run, and fetches those binaries and their dependencies into memory for faster startup times.
Install Instructions:

Step 1

Run update command to update package repositories and get latest package information.

sudo apt-get update -y

Step 2

Run the install command with -y flag to quickly install the packages and dependencies.

sudo apt-get install -y preload
Preload - manual
6 ...